Print Preview in 3D
priPrinter brings 3D into print preview.
Just select 3D mode and view your jobs in 3D. All functionality is available in 3D.

It can be difficult to imagine how your document will look like. priPrinter introduces 3D print preview, which make preview easier. When 3D is selected you may turn over the pages, and do same things as in 2D: select pages and text, adjust margins and gutters, crop pages and change layout.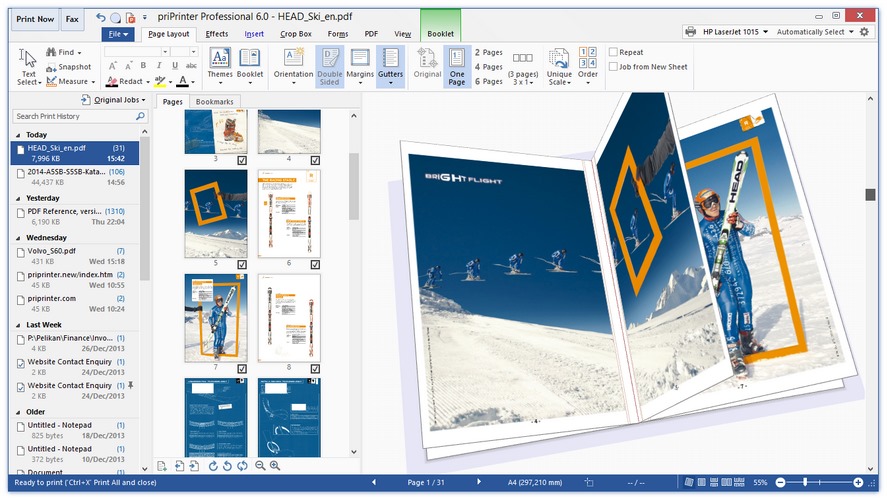 priPrinter uses OpenGL for 3d rendering.